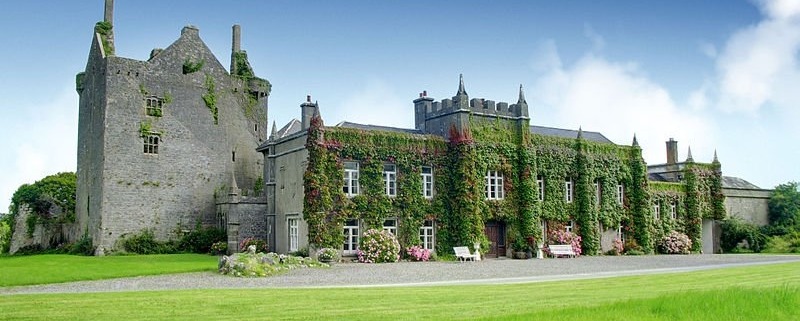 Ireland is known by its nickname The Emerald Island, but also it is the land of great architectural beauty. We feel real devotion towards this island, and so we are recommending the 10 castles in Ireland that you can't miss. It has not been easy to just choose ten, and it is possible that we have forgotten some, but it is only because there are so many. 
The great attraction of these fortresses, also lies in its famous landscapes. The state of conservation of these monuments is not as important because the landscape and surrounding environment is equally beautiful. 
Why do you think we organize language immersion trips to Ireland? It is because we are completely in love with this magical island, especially with Killarney.
1.Lismore Castle
We are starting this top 10 of castles in Ireland with this castle which is located next to Blackwater river in the town of Lismore. It is found in Waterford county, in the same place where the former Lismore Abbey was. 
This building underwent a major Gothic remodel in the 19th century, ordered by the sixth Duke of Devonshire William Cavendish.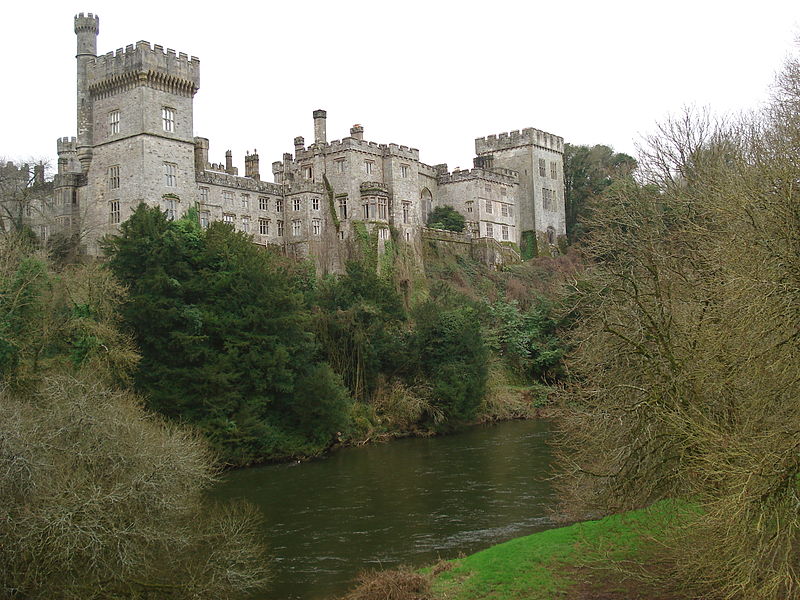 An interesting fact is that the sister of actor and dancer Fred Astaire lived in it after marrying the son of the ninth Duke of Devonshire and lived in the castle until she died in 1981.
2.Cahir castle
It is one of the biggest castles in Ireland and is found in Tipperary county. It dates back to the middle ages, and is also one of the best-preserved castles in Ireland.
It was built on top of a crag in 1142, by the prince of Thomond, Conor O'Brien. A fact for movie lovers is that in 1981, scenes from the classic English film 'Excalibur' were filmed on the grounds of this castle.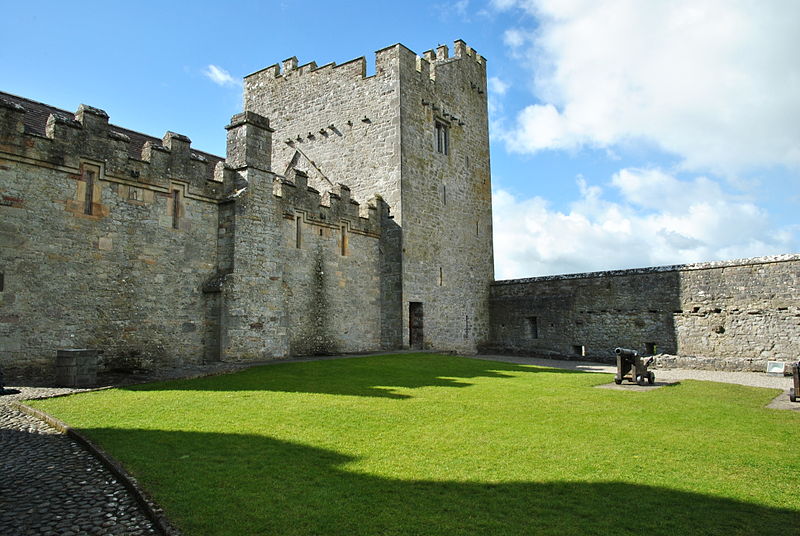 3.Enniskillen Castle
This Irish fortress was the home of the powerful Maguire chieftains. They were the lords of this castle for many centuries in the northwest of the country.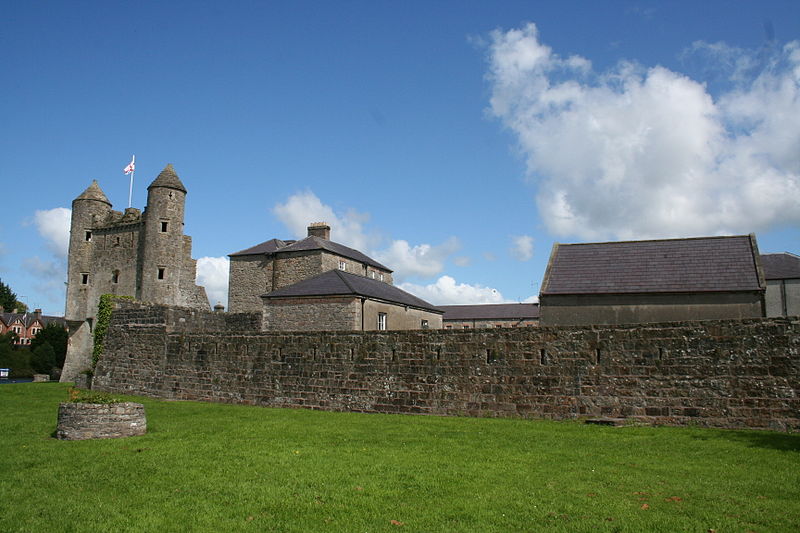 Nowadays, inside it there are two museums: The museum of the Inniskilling Royal Fusiliers and the Fermanagh County Museum. The visit to this castle is essential, and you can also take in the extraordinary landscape.
4. Malahide Castle
One of the most beautiful and well-preserved castles in Ireland. This castle is very close to Dublin. In this majestic residence, the Talbot family lived here from 1185 to 1973.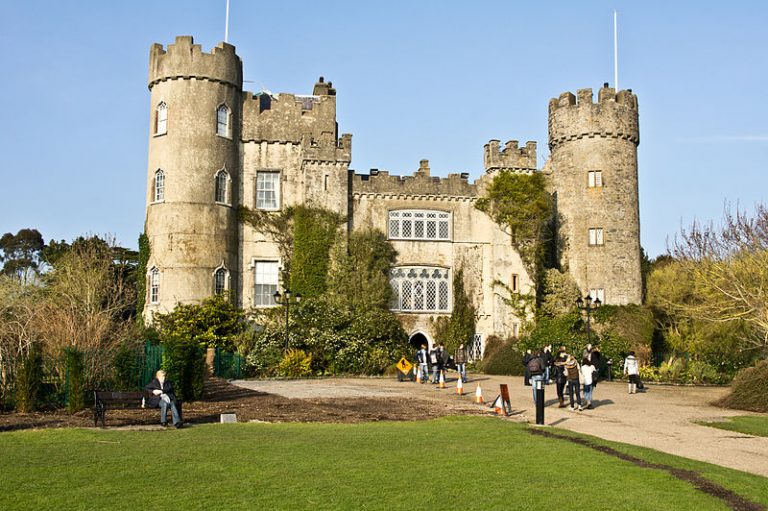 It is the oldest medieval castle in Ireland. It has undergone many changes, but it continues to keep all of its charm. Of course, talking about this castle and its 'charm', it is believed that it is home to five ghosts.
5.Trim Castle
This Irish castle is proud to be the most cinematographic fortress on the island. In fact, the film about the Scottish hero Braveheart, was filmed in this place.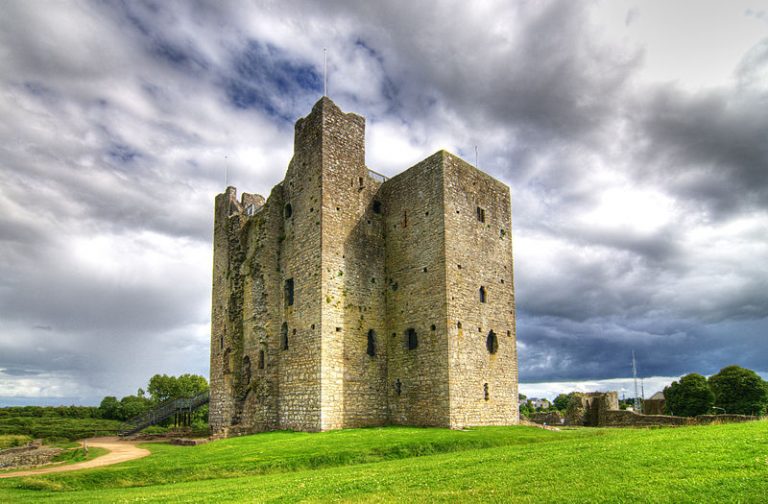 The actor and director Mel Gibson, was fascinated by this Anglo-Norman castle from the 12th century. This tower with 20 faces, attracts a lot of attention. It is located in Meath county and it is an essential visit if you go to Ireland. 
6.Blarney Castle
This impressive castle from the 15th century, is located in Cork county. In its place there were originally two fortresses.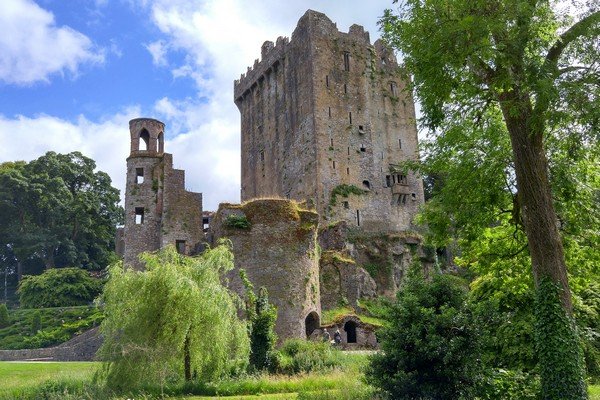 It is a fascinating space, the inside has a lot of impact as it is practically empty, except the mythical Blarney stone. You have to kiss it if you visit this castle. According to myth, this way you will receive the praised gift of eloquence.
7.Dunluce Castle
If the idyllic image of a ruined castle comes to mind… Without a doubt, it will be this one that you see in your head. There are very few remains of this fortress, but its location on a cliff, makes it a mysterious monument and something worth visiting.
The exact date of its construction is not known, it is believed that it dates back to 1200. We can imagine just how fascinating it would have been back then.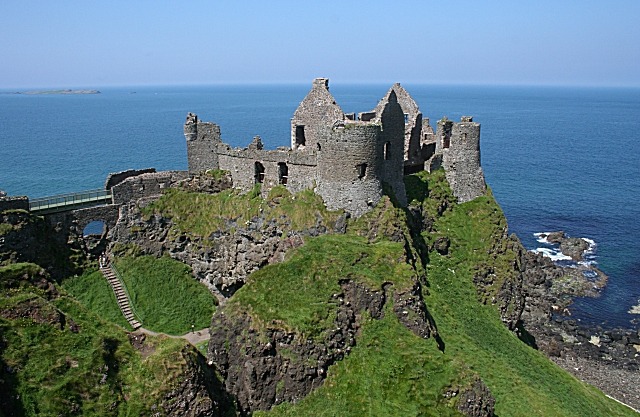 It is located in the north of Irland. It has been the location for many films such as 'The chronicles of Narnia and it was the Greyjoy's castle in Game of Thrones.
If you want to continue enjoying the beauty of Ireland, we seriously recommend that you discover all there is to see in Killarney. 
8.Kilkenny Castle
Without a doubt, this is one of the most famous and most visited castles in Ireland. It is located in the city that carries the same name. It was built at the start of the 11th century, and is found in a spectacular location, on the hill of the Nore river. 
Although its creation was purely for defensive purposes, over time is has become the home for the powerful Butler family. And thanks to its beautiful landscapes, it was the favourite place of many aristocrats and monarchs.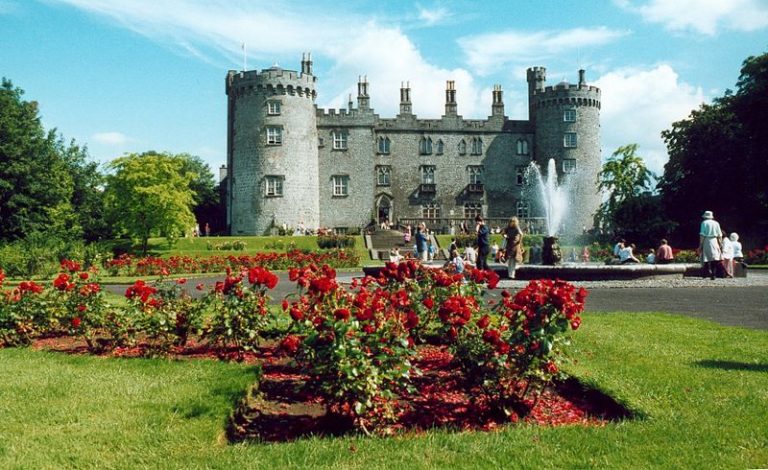 It is not surprising that this castle is on our list of unmissable castles, between its amazingly preserved state and that its inside is a jewel from the point of view of historical decoration.
9.Bunratty castle
The state of this Irish castle is a bit different. It is found in Clare county, in Limerick. It is a Norman fortress from the 15th century, it is well-preserved with extraordinary relics. The great hall of this building celebrates gala banquets nearly every night.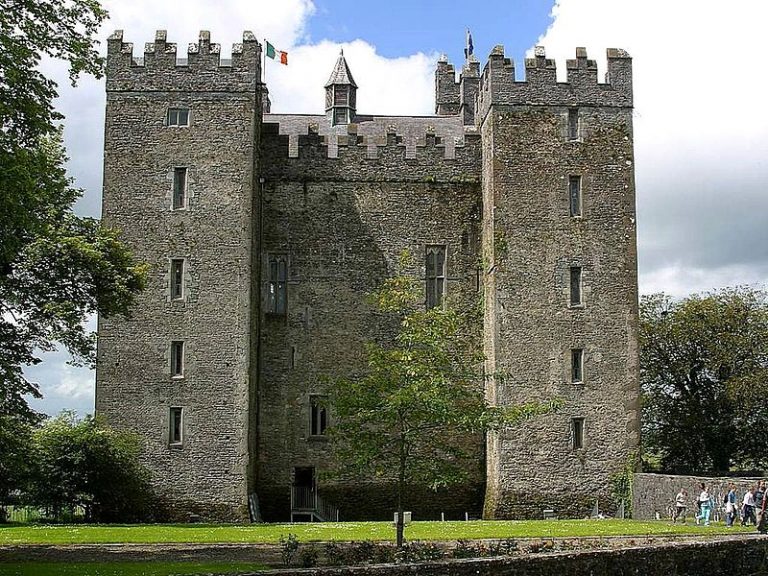 Next to Bunratty Castle, is the Folk Park theme park. Do you what this is? It is a reconstruction of a typical Irish village from the 19th century.
10.Blackrock Castle
It was one of the most peculiar Irish castles, based on its name. It is located in Cork, and this unique castle paints a beautiful picture onto the Irish landscape.
It is on a ledge facing the sea, and it was built to scare the pirates who wanted to storm the city. Its name comes from the black stones used to build the castle, they believed this would scare away the pirates and other attackers.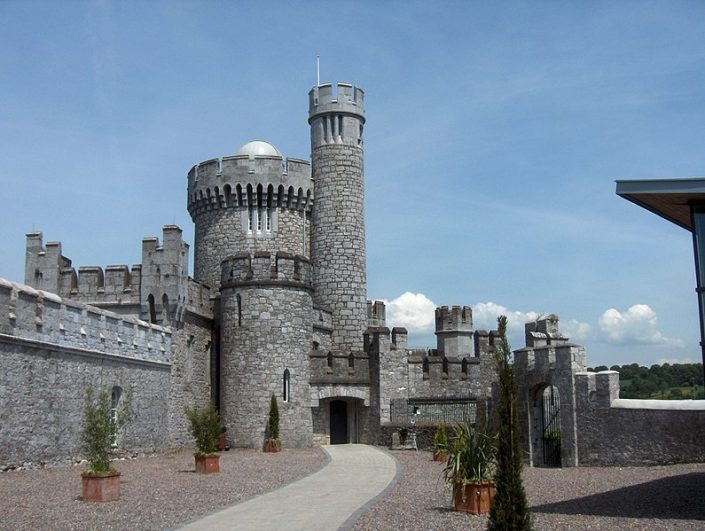 It was built during the reign of Jaime I. It suffered multiple fires between 18th and 19th century, that transformed its original image. In fact, the stones are no longer black, since the total reconstruction of the castle by the Pain Brothers. This fortress is an exceptional place and today is an observatory. 
We will finish our tour of the top 10 Irish castles here. Can you recommend any more? Surely we have left out a few, this island is full of wonders.
https://nathalielanguages.com/wp-content/uploads/2020/05/nathalie-languages-blog-castles-in-ireland.jpg
475
800
admin
https://nathalielanguages.com/wp-content/uploads/2019/11/NL-logo-pink-h-uk-website-1.png
admin
2020-06-03 11:29:11
2020-06-15 13:08:47
10 castles in Ireland that you just can't miss