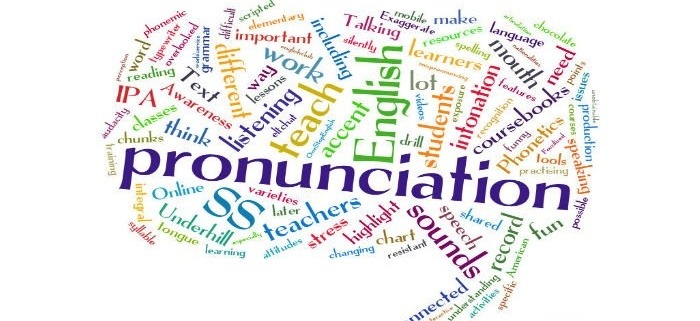 One of the biggest challenges when learning English is its pronunciation. Unlike other languages, pronouncing words incorrectly in English can completely change their meanings. Therefore, it is very important to know how to handle this part of learning the English language.
In order to achieve optimal pronunciation, it is recommended that you learn English from a young age. The learning process is much easier when you learn as a small child. Nonetheless, be assured that with motivation and enthusiasm, it is never too late to learn!
Knowing how to enunciate in English should be one of your main priorities when learning the language. It is okay if your vocabulary isn´t very extensive, or if your grammar is very basic or limited. However, very simple pronunciation can´t be had. If you don´t pronounce words well, you won´t be understood.
Do you want to improve your pronunciation in English once and for all? Take note of the resources that are available below:
8 Applications to Practice your English Pronunciation with

A free online tool that is very easy to use. With this tool you can write the word that you want in English, check the exact pronunciation, and then see if you were saying it correctly.
This free resource was created three years ago by Google. It´s a programme that helps with English pronunciation, thanks to a sophisticated voice recognition system.
The aim is for the user to correctly spell the words that they hear. As the user hears letters and words, these will stack up in the form of a tower. The difficulty of the pronunciation increases the higher the tower gets.
One of the best ways of strengthening your pronunciation in English is with the help of music.
When we are learning a language, songs are a perfect resource for improving our pronunciation. Once you have learnt and memorised the lyrics of a song, it is much easier to learn how to say each word correctly.
With this goal, the user of Lyrics Training will be able to watch their favourite music videos, choosing the level of difficulty and singing in karaoke mode.
As the name suggests, it´s an online dictionary, that allows you to look up the meaning of words, as well as their pronunciation.
With each search, you will be shown the word in several phrases in different contexts to allow you to put your English to practice. Without a doubt, this tool is very helpful and useful for conversations.
This website is a collaboration, created with the help of users from all corners of the world.
With this very interesting resource, you will be able to search for any word and check its pronunciation with a native, from various places and with accents. In fact, in this tool there are more than 120,000 different pronunciations.
Here we come across an app designed for Android and iOs that will let you understand the pronunciation of each new word that you learn in English.
With it you will emit different sounds, you will listen to examples and can even record your own voice. Thus, you will be able to check if your pronunciation in English is correct.
This online radio was created with the goal that its listeners will train their ear and become familiar with listening to spoken English. The presenters pay a lot of attention to the pronunciation of words and ask the public to repeat the sounds that they hear in order to improve their diction.
With this radio, you will also be able to learn more grammar, vocabulary, and common constructions in the language.
This is an app that is available through the internet, as well as being available on Android and iOs. The aim of this educational app is learning a foreign language. This application contains thousands of videos of natives speaking in their language.
With it, they tell you what the English pronunciation is for every word. Moreover, you will be able to test what you have learnt with some simple games.
In addition to all of the above, we leave here a brief video for you about a tool called "International Phonetic Alphabet" that we are sure will help you.
With these tools you will be able to continue to improve your English pronunciation, which is a fundamental factor when wanting to communicate effectively in a foreign language.
Although these resources are useful for practicing pronunciation in English, they aren´t a total substitute for learning a language in a qualified language centre. Are you looking for an English school and don´t know where to start? You can count on us to perfect your pronunciation and become an authentic English speaker.
https://nathalielanguages.com/wp-content/uploads/2020/03/nathalie-languages-blog-apps-pronunciation.jpg
350
700
admin
https://nathalielanguages.com/wp-content/uploads/2019/11/NL-logo-pink-h-uk-website-1.png
admin
2020-03-05 19:00:31
2020-03-02 19:46:26
The 8 best tools to help with pronunciation in english