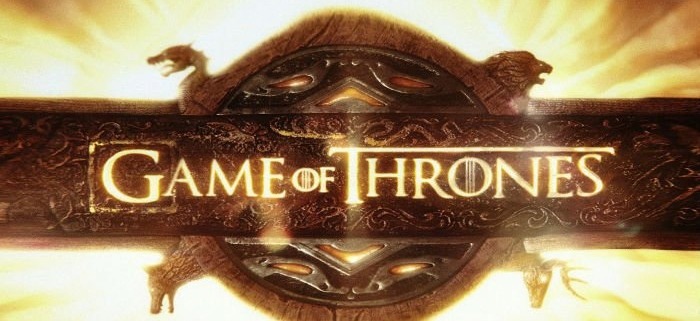 Series and films in their original versions are very interesting and useful tools to help with learning English.
We have decided to make it easy for you and have selected 10 television series that will help you to master the English language. Pick one, learn, and enjoy.
10 Enjoyable Television Series to Help you Improve your English
The series below are a variety of genres, for different levels of English, and with both British and American accents. Therefore, you can choose which you would prefer to watch, or which will be best for your learning.
1. Game of Thrones
It is the trendiest and most watched series on HBO. Even if you haven´t read the books by George R. R. Martin or aren´t a lover of fantasy, you will enjoy this series.
This show contains action, love, adventure, Machiavellian plots, and much more, as well as many different English accents.
There are rich and varied dialogues, interpreted by a cast of English, Irish, and Scottish actors, and even some American actors, such as Peter Dinklage who plays Tyrion Lannister.
Watching Game of Thrones in its original version couldn´t be more recommended if you want to get used to hearing English, appreciating specific pronunciations, and learning lots of classical vocabulary from the Victorian era.
And here is the Official Promo for Season 1, if you haven't watched it, you have to do it, now!
2. Sense8
Without a doubt, this is a Netflix favourite. It is an American science fiction directed by the Wachowski sisters about a group of eight people who experiment telepathically with the lives of others.
It is highly valued for learning English, thanks to its international and multiethnic cast.
If you watch this tv show you will be able to hear different accents and a great variety of forms of expressions. This will be a great help if you want to learn to differentiate between different types of pronunciation.
A perfect series to train your ear and to improve your understanding of English. Enjoy the trailer for Season 2 below.
3. Luther
A BBC police drama starring the outstanding Idris Elba as the main character. Experts rave about this series due to the quality of the actors´ pronunciation and accents. If you are looking for help to perfect your understanding and diction, this is a good resource.
Any show by the BBC is the same in its excellent quality, and if you want to improve your English, we recommend watching other BBC series as well as this one. Here in Spain, you can watch Luther on Netflix.
4. Friends
This famous sitcom is one of the best series for learning English, with short episodes, simple storylines, and all sprinkled with a bit of American humour.
At times, certain jokes might escape you, especially if they are in reference to American pop culture. But in general, you will be able to understand everything from the context.
It´s a very useful series for acquiring English conversational skills, and even more so, with becoming used to listening to very common social interactions. If you want to watch it, it is now available on Netflix.
5. The Simpsons
The most famous yellow family on Fox, created by Mat Groening, has just celebrated its 30th anniversary. An excellent television production full of humour and animation, it is great for learning English.
This cartoon series is an excellent choice for improving your language, especially with the clear pronunciation of the actors.
It isn´t an easy series to follow, but with a bit of attention and patience, you will enjoy this dry criticism of society. You can watch it on Antena 3 or even on Youtube.
6. Fawlty Towers
This is another comedy in our Top 10 Best Series to Watch to Improve your English. It is an English TV classic, with the protagonist played by John Cleese from the Monty Python sketches.
This British sitcom is set in a rural hotel, and it is perfect for learning "BBC English". In its original version, an immigrant from Barcelona comes to the hotel and he cannot speak any English. There were only a total of 12 episodes created between 1975 and 1979.
It´s an interesting alternative for improving your English, full of humour and in the format of short episodes.
7. Downton Abbey
One of the best period dramas that British television has produced in recent years. A series that has a highly esteemed cast, you will be hooked from the first second by the curious habits of a high-class family.
The plot is based around the life of the Crawley family and their servants, between the years of 1901 and 1910, but in the background the most significant historical events of the time, such as the sinking of the Titanic and the start of World War I. 
An ideal fictional drama to help you learn English, with which you can enjoy the perfect British accent of the characters, and the different types of pronunciation, which will help you to tune your ears into listening to English.
You can watch the complete series on Netflix, and you may have to do a marathon because a film version is coming out soon.
8. Mad Men
This is a series that a more advanced English student should watch. An American drama about the world of advertising, created by Matthew Weiner.
It is a fictional series set in the 60s and based in a fictional advertising agency called Sterling Cooper. "Mad Men" was a slang term used in the 50s for publicists from Madison Avenue to refer to themselves.
The series focuses on the life inside and out of the office of the creative director Don Draper, a simply unforgettable character.
One of the best series in television history, with which you will be able to learn English. In this TV series you will hear characters with a perfect North American accent.
Additionally, you will encounter a great variety of popular expressions and vocabulary related to the world of advertising and business.
9. Sherlock
Another great British series to put your English to the test, is Sherlock. There are only a few episodes, however each one is like watching a 90-minute-long film, that will have you tied to your sofa.
It´s a great choice if you want to focus on British English. It is only recommendable for people with a high level of the language, since you must be able to follow the ramblings and digressions of the main character.
Sherlock Holmes´ English is very eloquent and stylish, and therefore if you want to improve your vocabulary, this series is perfect for you. You can also watch this series on Netflix.
10. The Big Bang Theory
For those who prefer American humour in the form of a sitcom, nowadays the favourite series is The Big Bang Theory. This fictional comedy is full of scientific language, silly jokes, and double meanings.
It´s a mixture of everything so is perfect to put your knowledge of English to the test, and above all, to improve your level of English. You can watch this famous series on Neox TV.
Enjoy some of Sheldon Cooper´s best moments throughout the series in the video below:
7 Advantages of Watching Series in English
You will become familiar with all of the sounds of the language

You will improve your listening

You will improve your pronunciation

You will learn vocab used in day to day life, and/or from topics that interest you the most

You will increase you desire to learn English, since it will become part of your free time activities

You will be able to share this activity with others, which makes learning even more interesting

You will enjoy series in their original versions. Therefore, you will pick up on play on words, meanings won´t be lost in translation, and you will hear the real voices of your favourite actors.
Don´t wait any longer! Enjoy learning English. And if you need proper help with your language, contact Nathalie Languages. 
https://nathalielanguages.com/wp-content/uploads/2020/03/nathalie-languages-blog-tv-series-learning-english.jpg
350
700
admin
https://nathalielanguages.com/wp-content/uploads/2019/11/NL-logo-pink-h-uk-website-1.png
admin
2020-03-12 15:46:23
2020-03-09 16:00:51
The 10 best television series to learn english with