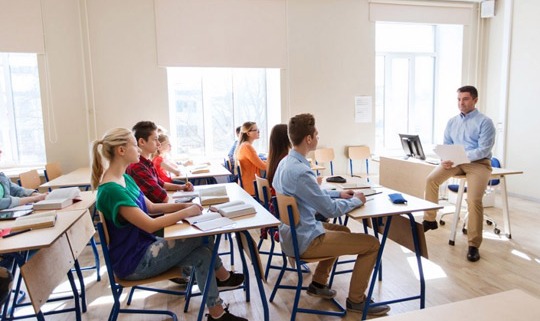 Do you know how to choose the best english academy? It isn´t an easy task. It´s normal for all sorts of doubts to arise, since there are lots of things to consider. Today we want to help you with how to make this decision.
There is a tendency to focus on the price of the courses, but this shouldn´t be the determining factor when making this decision.
You have to consider other aspects aside from the cost. In recent years due to the economic crisis, lots of English academies have reduced their prices in order to be competitive. This is a very misleading commercial strategy used to gain more students while providing a lower quality service.
There are lots of reasons why you should learn English and today we want to help you to choose a the best english academy so that you can achieve your goals. Take note of these recommendations. Discover 11 pieces of advice for choosing a good english centre.
If you really want to learn English properly, you should consider more factors than simply just the price.
1. Good English Teachers with Qualifications
This should be of huge importance. A high-quality English academy should have good English teachers in its team, whether they are native or not.
Lots of people are worried about developing their pronunciation in English. This aspect isn´t the only relevant thing when learning English.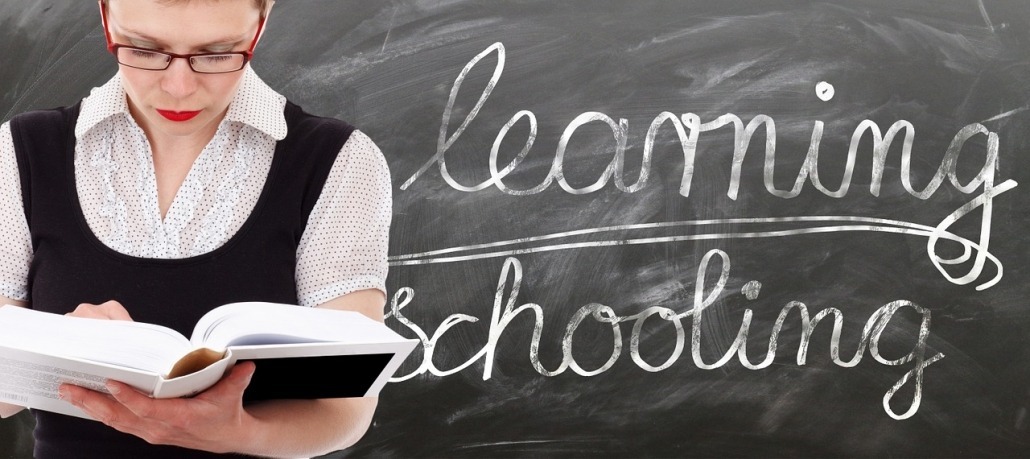 A native by the mere fact of being one, doesn´t mean that they are a good language teacher. Nor is it a good alternative to have foreign students employed who have little experience. This obviously reduces a centre´s costs, but it also is detrimental to the education being provided.
You should make sure that the English academy that you choose employs qualified teachers with experience. If the teacher´s aren´t native, they must have a certificate of either C1 or C2 in the language.
It is also worth being informed about whether the staff receive specific training on the teaching methodology of the centre.
At Nathalie Languages we have an excellent team of teachers: qualified professionals as well as natives. You will be able to practise your pronunciation with English-speakers, while the non-natives will guide you to complete the stages in the process of learning.
Nobody like them will be able to help you better, because they have also had to conquer the same obstacles as you in English.
2. Learn About the History of it to choose the best english academy
Don´t sign up to a language academy until you know them well. Do a little investigation to check what you need.
These are some questions that you should investigate:
When did they open?

What associations do they belong to?

Are they recognised as a centre for providing English exams?

Find out if the teachers have experience and how long they have been a part of the academy

Check if the centre has received any type of recognition or award
These are only some of the things that you could consider when choosing a language school.
Nathalie Languages opened its doors in 1999 and has had 19 years of experience teaching languages to students and with very good results.
3. Official Certificates in Language Level
A very important element before choosing an English academy is knowing what certificates you will obtain on completing the course.
Being able to prove your English level is fundamental in order to demonstrate your knowledge of the language. You should choose a centre that prepares you to obtain official certificates from institutions such as the University of Cambridge.
The labels ´advanced or intermediate´ don´t have any real meaning. The title that you receive must refer to the level achieved always bearing in mind the criteria of the Common European Framework of Reference for Languages (CEFR).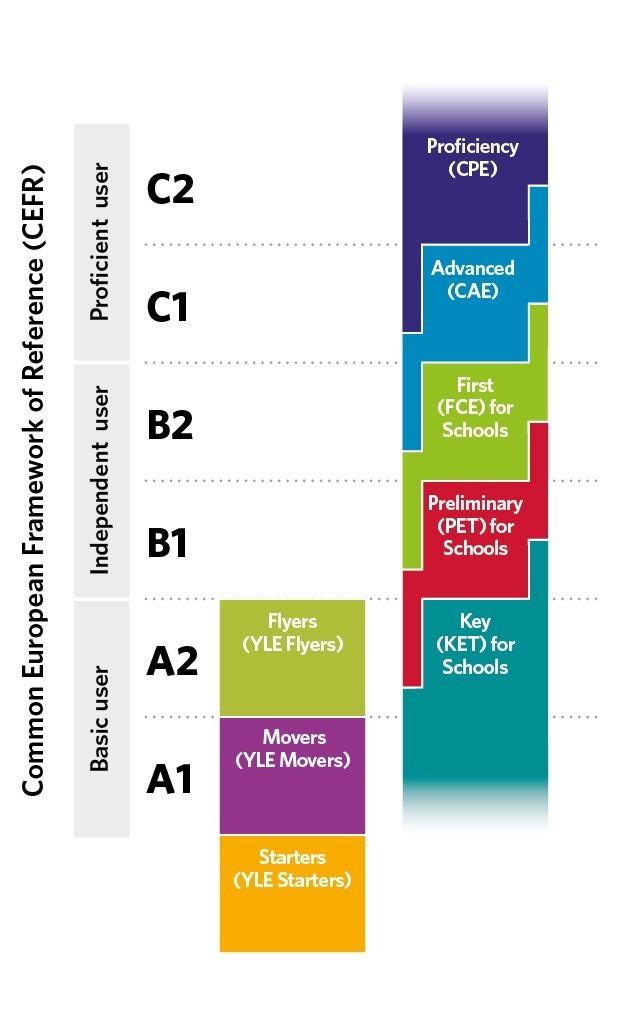 Nathalie Languages is accredited to award certificates at the end of an English course, and furthermore to prepare you to pass exams in the Official School for Language, the University of Cambridge or Trinity College, among other official organisations.
It is essential that the academy you choose can give you a certificate to show that you have passed the course that you undertook. Therefore, you can include it on your CV as part of your education if you want to.
4. English Teaching Methodology
You should choose the best english academy that has a training method that is adapted to the needs of the students. This is a basic factor to consider in order to obtain good results when learning English.
It is very important that the courses combine theory class with every type of exercise, such as role play, and especially those that promote the participation of students. Teachers who lead and invite debate during their classes will be an important way of practising the language.
A good idea during your search for a good English academy is that you ask about the materials that they will use – books, videos, games…
The best way of checking all these aspects is visiting the centre yourself and asking for a trial class. This way, you will be able to see first-hand how the teacher teaches and the methodology they use.
At Nathalie Languages, we have our own methodology designed for our teachers.
We opt for an extensive path in language learning and have results to show for this. Get to know us and see why 9000 students have passed through our classrooms.
5. Types of Courses
There are specialised English academies for adults, courses for children, preparation for official exams, business training, specialised teachers …
Before choosing an English language centre, you must know what you need to learn. It isn´t the same wanting to revise the language and practising speaking, as wanting to sit exams by the Official School of Language, as needing an intense course or from starting basically from zero.
Check what courses they offer at the academy before signing up. In many cases you can have a look on their website, for others, it´s worth going into the centre so that you can assess the situation yourself.
Nathalie Languages offers a wide range of educational services: English language courses for children from the age of three years old, English for adults, exam preparation for Trinity, Cambridge and other organisations, school years abroad…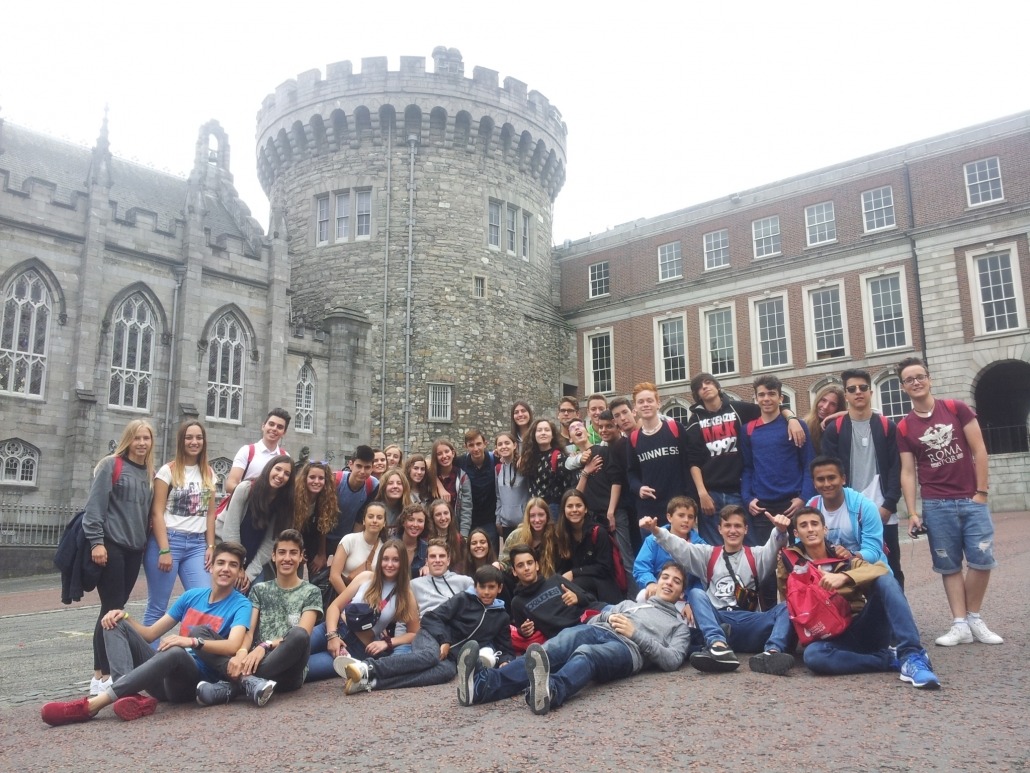 And our speciality: organising linguistic immersion programmes in Ireland, Scotland and English, so that you practise everything that you have learnt in the classroom.
6. Care of the Students
Another aspect that you can focus on to choose the best english academy is seeing if they offer mentoring.
This is a very important service for discussing any doubts that you have, to assess your learning development, to redirect your training, to make recommendations or suggestions… If you have children, mentors will be a good way of learning about their progress and in general, see how they are developing throughout their classes.
You should ask an academy to see if there is a messaging app that allows you to be in direct communication with the centre. In the end, it´s details like this that can help you make the final decision.
At Nathalie Languages, all the teachers have weekly mentoring times. Furthermore, we opt for a close relationship with our students and their families. You will be able to contact us to answer any doubts or requirements that you have.
We also have an app through which we update every week what we are currently working on, send out student´s marks each term, and is an easy access point in case parents want a personalised mentoring with a teacher.
7. Size of Groups
This is a fundamental aspect to consider when choosing a good English academy. Both an empty class and a class that is too full can be equally negative signs and affect the quality of language learning.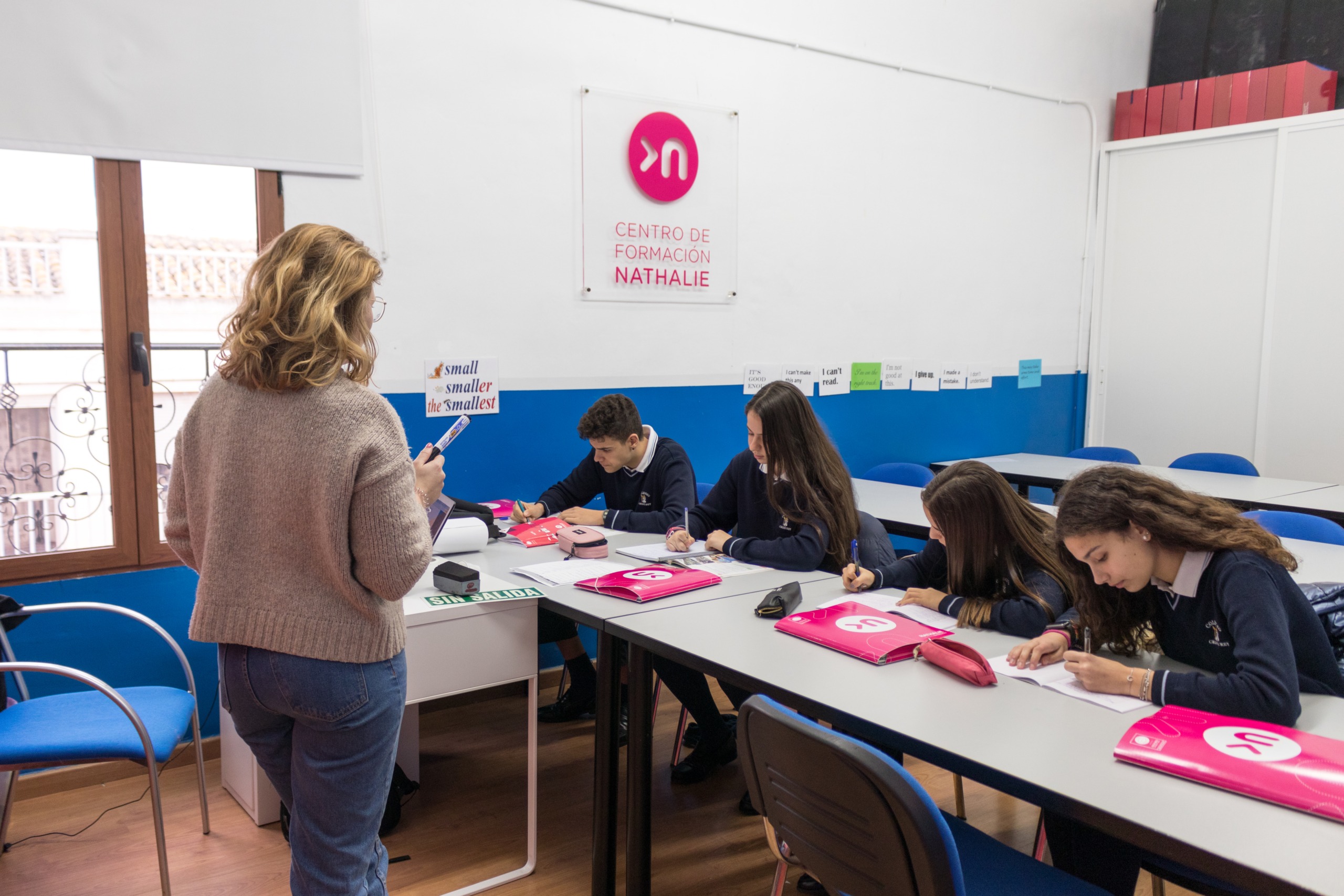 If there are less than 4-5 students, it is difficult to create participation and it drastically reduces the possibilities of practising speaking amongst each other. If there are more than 12 students, it´s much harder for the teacher to dedicate the necessary time to each student.
At Nathalie Languages, the ideal number of students is between 4-12. In our English classes, we never exceed this figure. We opt for personalised and practical teaching in which all students participate and learn.
8. The Facilities of the Centre
This isn´t about judging an academy by its appearance. But it is fundamental to feel comfortable when learning a language. You have to consider this to choose the best english academy.
Being too cold or too hot, being uncomfortable in the seats, not having enough space to write, the cleanliness, the care and quality of the materials… These are point that are going to make concentrating difficult.
Apart from these questions that seem quite basic to us, you should also consider for example if there is a library, are there computers available to use, wifi connection…
Good facilities are a reflection of the quality of a language teaching centre, which is conscious of providing its students with the best possible services.
Nathalie Languages has a large, modern building with all the imaginable commodities so that your training will be a satisfying experience.
Before deciding on an academy make sure to ask about any doubts that you have. Or even better, you can check for yourself what the place where classes are given is like by visiting in person.
9. Additional Services
What often marks the difference between one English academy from another is its bonuses.
If you have already thought about the course that you need, the methodology or other aspects and you are still undecided, what can make you decide on one centre is its extras.
Who doesn´t like to be given more than expected? Check if the centre that you are thinking about offers things such as: free trial classes, book loans, online tests…
These types of questions are those that will, when the moment is right, push you towards one academy over the others.
Nathalie Languages offers a free collection service from school. In the case of Colegio Cristo del Rey, we return them back to the lunch hall without additional cost. We also offer free registration and access to an informative app. If the student needs additional classes to prepare for official exams, you will be able to count on us to do this.
10. Flexible Timetables
Flexibility of timetables is a very important aspect. The great majority of people have a daily routine for school or work that limits them.
It´s essential that an academy offers a wide range of hours in order to satisfy the demands of the students. Nowadays it is common that language schools have classes in the morning, afternoon and evening.
But what seems even more interesting to us is that a centre offers the possibility of changing groups or timetable if you come across a situation and have to change your plans. At Nathalie Languages, we offer timetable flexibility for the younger ones.
11. Opinions and Reviews
If someone you know gives you a good review of an academy, you would consider it immediately, wouldn´t you! We can´t deny the power of opinions, comments and reviews from others.
If you don´t know anyone who can give you a recommendation, it can be worth doing a little investigation on the internet yourself; you can look on Google Reviews. For example, if an academy has a rating of more than 4 or 5, you can be sure that they are a reliable centre.
You can also look at their social media platforms and see the feedback from people to give you a better idea.
Nathalie Languages is very well reviewed and has very good opinions from students and parents. Just look on Google, or even better, on our Facebook page.
Do you now know how to choose the best english academy for studying English? I am sure that with these pieces of advice it will be much easier to make this decision. And as you know, you can count on us.
https://nathalielanguages.com/wp-content/uploads/2020/02/nathalie-languages-blog-choose-english-centre.jpg
360
540
admin
https://nathalielanguages.com/wp-content/uploads/2019/11/NL-logo-pink-h-uk-website-1.png
admin
2020-02-27 14:28:48
2020-03-03 16:08:15
How to choose the best english academy